With an established asphalt maintenance company, there are several options for growing the business. Apart from taking on larger asphalt maintenance jobs, you can also add additional business services.
Why Add More Business Services?
Asphalt maintenance is growing as a field, and the demand will not go away anytime soon. You can always find more driveways, parking lots, and roads that need sealcoating. Adding business services does three main things, in any case.
First, it helps you diversify your business. Like the stock market investment advice, diversity promotes stability for your asphalt maintenance company. By offering different services, you can protect your business financially through more challenging economic times.
Additionally, asphalt maintenance is a seasonal business in most parts of the country due to snow. While emergency crack filling and pothole repair can carry many companies through the winter, offering additional services can make the winter easier.
Many asphalt maintenance companies have a goal beyond making money. Offering additional services means you can help more people in your community and support more jobs year-round. That can make an enormous impact on your employees.
Pressure Washing
Pressure washing is a simple service to add to your asphalt maintenance company. You likely already have the equipment for larger parking lots and stubborn equipment stains. That means less training time.
Pressure washing has diverse applications. You can help the business look their best, homeowners clean their pool decks, and everything in between. This business service is an excellent option for growing a business and your customer base.
Before adding pressure washing to your business services, it's essential to check out the relevant permitting and licensing for your area. It is often a different variety of contractor permits, and some places also require an additional environmental license.
Best of all, marketing pressure washing works similarly to marketing sealcoating in your asphalt maintenance business. You can employ the same strategies to educate customers on the benefits, have people knocking on doors, and more.
Line Striping
Line striping is a logical additional service for growing an asphalt maintenance business. After all, both sealcoating and crack filling obscure parking lot markings. That means your existing customers need the service.
Using line striping as an upsell is a practical option for selling your business services. You can offer it as an all-in-one parking lot package. Many of your customers will be thrilled you can handle everything and save them time.
Line striping is also a versatile additional service. You can also do tennis courts, warehouses, and sports fields as well. This diversity means you have a bigger potential customer pool that may need additional services.
Adding line striping typically requires an equipment investment. You can start cheaply; however, investing in one of the many power line stripers will help you deliver services faster and more efficiently in your business.
When adding this business service, you should confirm your local area does not require an additional contractor license. Most areas do not need one, but you should be sure before committing to offing the additional service.
Snow Removal
Snow removal is a great option for growing an asphalt maintenance business. You already have a customer base, regardless of whether you handle residential or commercial properties. Plus, you can start with a couple of shovels.
Snow removal is highly location-dependent. You know your area and the rough number of snowstorms you can expect. However, even in areas with few snowstorms, snow removal is still a viable business service. Those few storms mean everyone wants the snow gone.
The seasonality of snow removal works in your favor, however. It's typically the opposite of when you're working on sealcoating jobs, which means you can keep the same crews employed over winter. This fact makes it a fantastic additional business service for your company.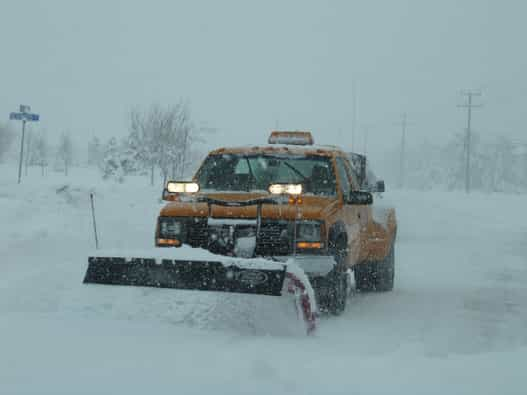 The other thing about snow removal is that it is hard to saturate a given market. There can be many snow removal companies in your area. Still, every business and customer wants their snow removed before they must drive. That makes it in-demand.
Starting up a snow removal business service requires that you confirm there is no contractor licensing needed in your area. If you plan to drive snowplows, you will also need to check that your crew does not need CDLs, even if you plan to use pickup trucks.
Want to make sure your asphalt maintenance company is in a good spot before you add more business services? Asphalt Kingdom has seen it all, and our friendly team would love to talk to you about your business and needs. Call us today at 1-866-399-5562.